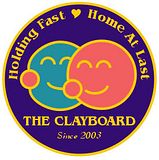 Welcome to the Official Clay Street National Inclusion Project Thread, offering a quick look at news of and fundraisers in support of National Inclusion Project here on Clay Street. More in depth National Inclusion Project information can be found in our National Inclusion Project on TCB Forum.
Fundraising Initiatives & National Inclusion Project News:
**GOODSEARCH/GOODSHOP




FREE money for National Inclusion Project.
(See our convenient GOODSEARCH link located in the Useful Web Links box at the top right of the board.)
**GOODSEARCH:

Each time you search using GOODSEARCH
(http://www.goodsearch.com/)
you earn a penny for National Inclusion Project. Multiply those pennies by all the internet searches you do in a day, and those pennies add up. Make GoodSearch your home page, or put a GoodSearch tool bar at the top of
your current home page.
Underneath the gray "Who Do You GoodSearch For", write "National Inclusion and
Click "Verify." Each time before your search, make a habit of glancing at the "My Charity" box at the top of your screen to see that it says National Inclusion Project. Then put your search word in Goodsearch Search Box.
Or go to the link at the top right of the Clayboard page.
It's there 24/7 for your convenience.


**GOODSHOPS:
Do your shopping at the more than 1000 stores. All give a percentage of sale to GoodSearch/
The National Inclusion Project
. Lots of great shopping there.
Just click on the store of your choice and shop.
You will find Goodshops on the Goodsearch page.
**EMPTY CARTRIDGES 4 CASH:




Do you flip your empty cartridges into the trash? Then you're flipping away cash that could go to The National Inclusion Project. Empty cartridges bring free money that builds camps. Collect them from your family, friends, neighbors, from your work place.

There have been changes made to the way we recycle our cartridges due to the economy. If you have been recycling your cartridges using the prepaid baggie mailers, please stop using them and email me at

empties4cash@hotmail.com

so I can have prepaid shipping labels sent to you instead, or
Please hold onto your empties until you have about ten, then pack them in a box, affix the prepaid label, and either drop off at the nearest Fedex drop off point or call fedex to do a pick up. Please contact me at
empties4cash@hotmail.com
with your mailing address and I will have prepaid shipping labels sent right out to you. If you have questions, please let me know.
Arrangement can be made for shipment of one or small amounts. Please relay this message to others.
Thanks for your help in making this a smooth transition from baggies to shipping labels.
Linda
For more information:
Empties4Cash Thread