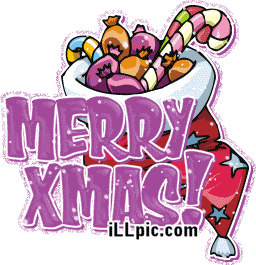 "They know that Santa's on his way...He's loaded lots of toys and goodies on his......."

What happened? No sleigh? Well, Clay...hope you understand. With the current credit crisis, even Santa
has got to give up his sleigh....

Not to worry though. Claymates are known to be resourceful and creative. Please read on...

As we are your ardent international fans and most of us cannot make it to NYC to send you the
season's greetings, we'll make do with sending you our special online card for Christmas via the
Clayboard and OFC.

Friends...we are now inviting all of you to join us in preparing a special card filled with warmest wishes to this special family. Ok?
As a sample, I've just done a card with a simple prayer for the Aiken Family. You can all do something similar or a little different if you have more creative ideas. We'll compile and post them over at the OFC for Clay's viewing pleasure.
Please submit all cards or brochures by 15Dec to give us ample time to compile and post at OFC.
Thank you very much. Have fun.