We have decided that as a show of love, The Clayboard will be sending a bouquet of yellow roses to Clay at the Shubert some time in the next few days. We will only be collecting as much as is needed for the flowers and will cut donations off when we reach that amount.
Any extra money remaining after expenses are paid will be donated to TBAF.
Anyone who wishes to contribute up to that point is greatly appreciated but please do not worry if you cannot donate at this time. THE FLOWERS ARE FROM THE CLAYBOARD so you will be sending your love to Clay whether you can directly donate or not.
THANKS TO ALL WHO DONATED! WE HAVE ENOUGH.

We will post in this thread when we have collected enough.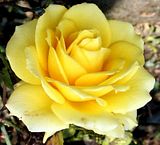 Yellow Roses: The bright, sunny color of yellow roses evokes a feeling of warmth and happiness. The warm feelings associated with the yellow rose are often akin to those shared with a true friend. As such, the yellow rose is an ideal symbol for joy and friendship. A bouquet of yellow roses now brings to mind all of the sunny, cheerful feelings of warmth and happiness.